Polar bonds, also called polar covalent bonds, are bonds between two atoms with a difference of electronegativity values greater than 0.5 and less than 2.0. In a polar bond, the electrons are unequally shared between the two atoms.
Electronegativity values: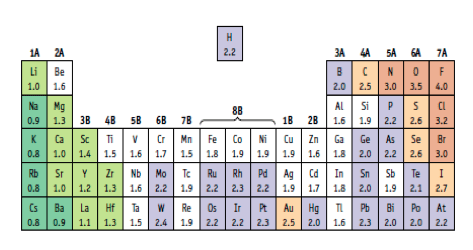 Periodic table with EN values
Dipole Moment
When atoms have different electronegativity values, electrons are pulled toward the atom that is more electronegative. This causes partial charges to develop. Let's take a look at good ol' H2O. According to the periodic table above, oxygen's EN (electronegativity) value is 3.5 and hydrogen's is 2.2.

Water dipole
Polar vs covalent vs ionic bonds
When looking at bonds between atoms, knowing the type of bond is often useful. The best way to do that is to look at the difference between the EN values like we did with water above. If the difference between the EN values is less than 0.5, it's a covalent bond; if it's between 0.6 and 1.9, it's considered polar covalent; if it's above 2.0 it's an ionic bond.
Here's a good rule of thumb in chemistry: the more/unevenly distributed the electron density, the more reactive the molecule is. You'll often see that polar molecules are susceptible to reactions like acid-base, substitution, and addition. Polarity is responsible for a ton of different effects like solubility, boiling point, melting point, and hydrogen bonding.
Examples: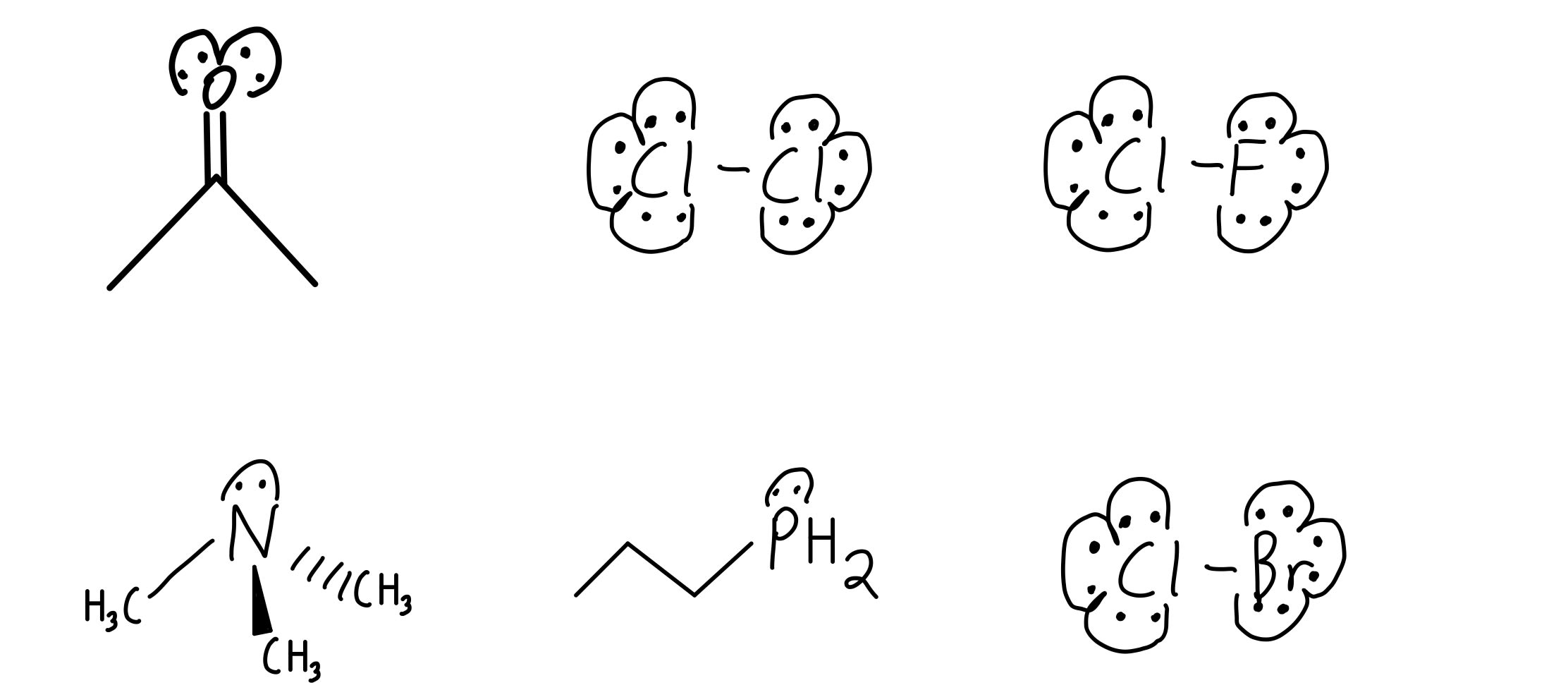 Acetone, chlorine, chlorine monofluoride, trimethylamine, propylphosphine, and chlorine monobromide
Go ahead and figure out if these molecules have polar bonds in them using the electronegativity values from the chart above. Be sure to indicate the partial charges and the direction of the dipole if the electronegativity values have a difference 0.5 or greater!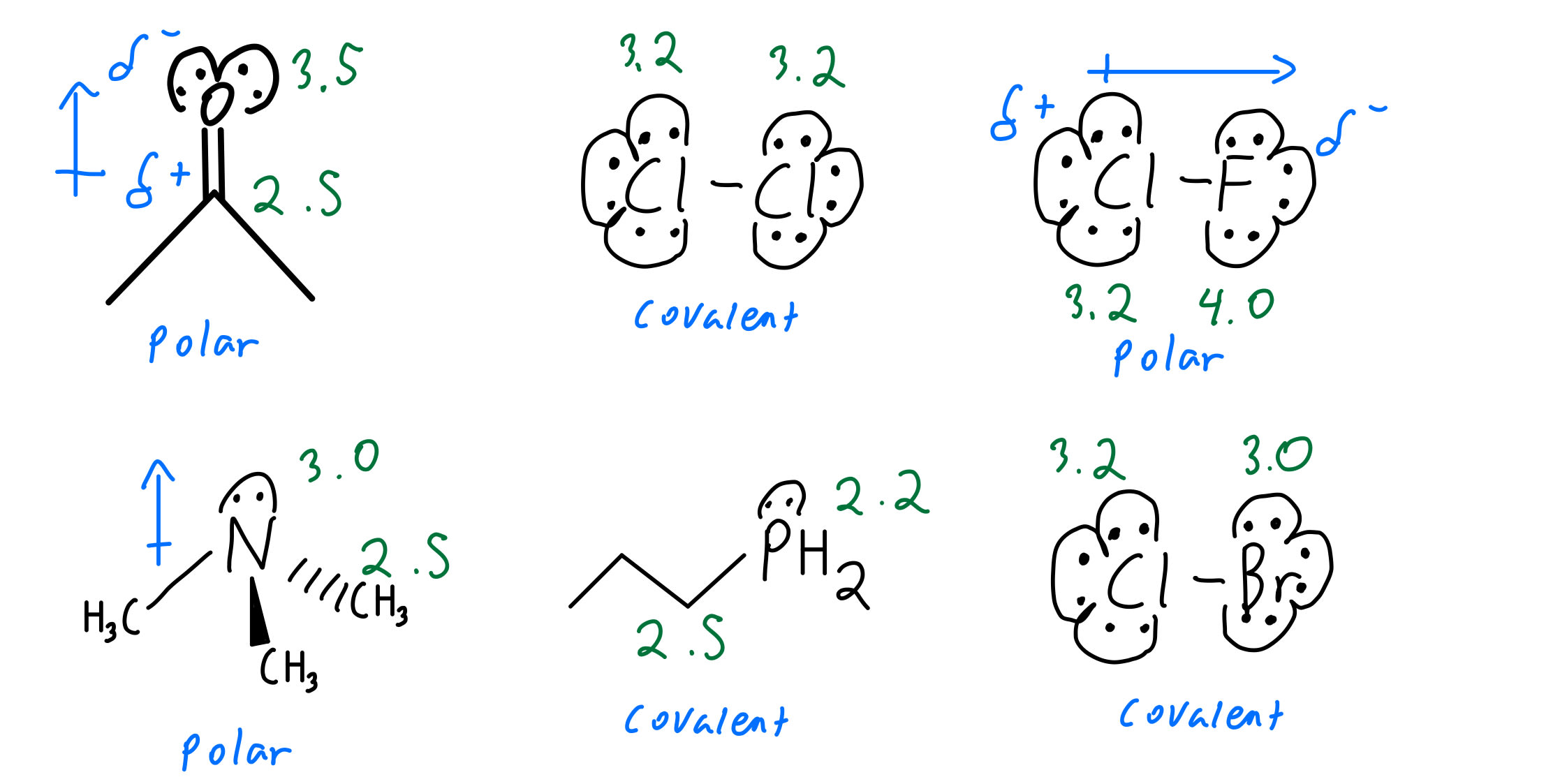 Molecules labeled polar or covalent
Hope that helped! Check out my other posts on covalent bonds and polar vs. nonpolar molecules for more on this topic.