Hydrolysis is the cleavage of a molecule into two smaller molecules through hydration. The combination of smaller molecules into a larger molecule can be accomplished through dehydration.
Hydrolysis mechanism
Let's take a look at the synthesis of acetic acid through addition of water to ethyl acetate in acidic media: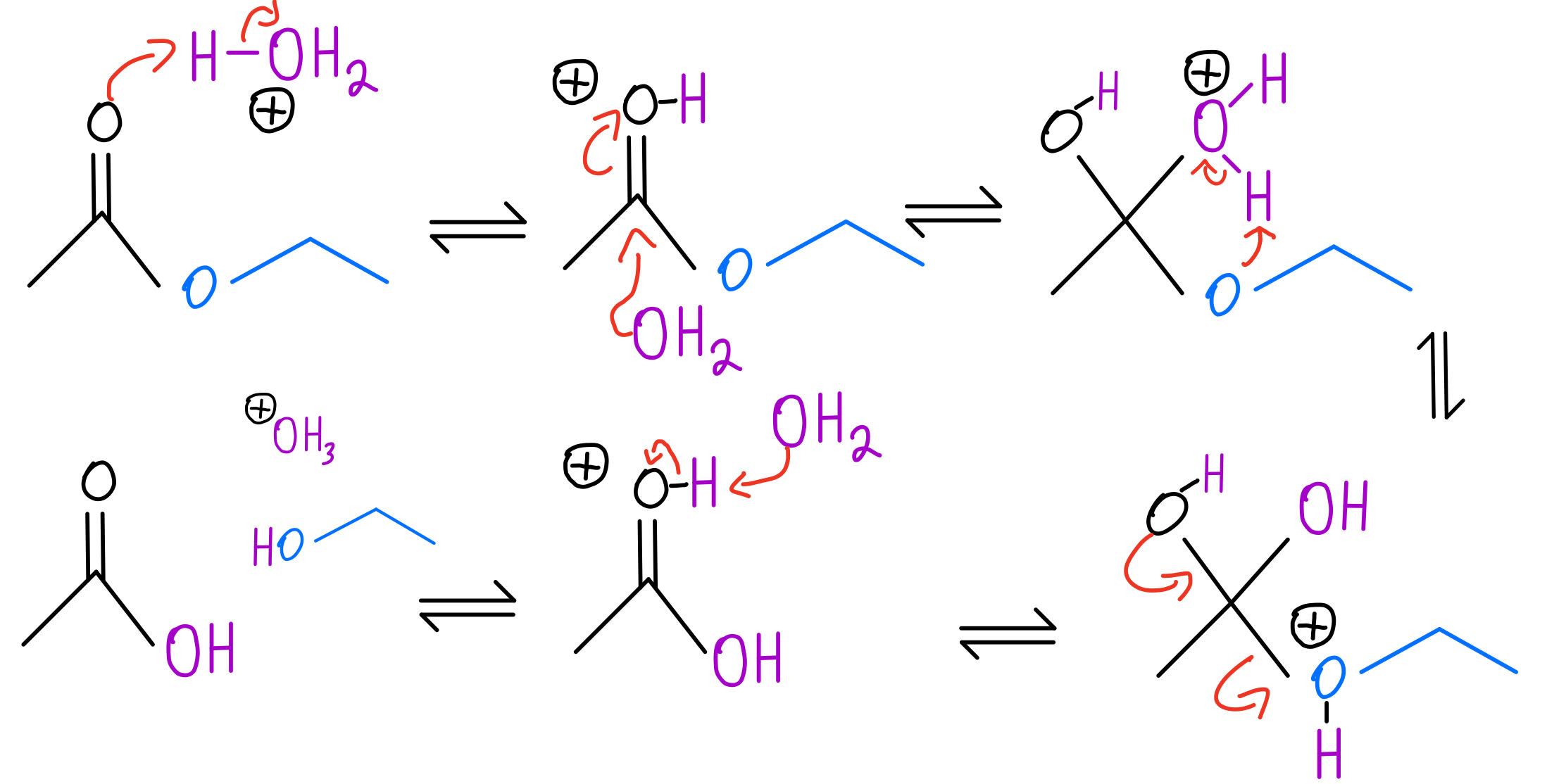 Acid hydrolysis of ester
This mechanism shows how water breaks the bond between the carbonyl carbon and the ethoxy group. Notice that I used equilibrium arrows throughout the mechanism. It's completely reversible through dehydration! Of course, this was just an example of hydrolysis in low pH; basic hydrolysis of an ester, called saponification, is also possible.
Where else does this occur?
Other polymers, like those produced through condensation reactions, can also be broken down into monomers through hydration. Amides, salts, and polysaccharides can also be hydrolyzed. Let's see what our products are when cellubiose is hydrolyzed:

Hydrolysis of cellubiose
We started off with one molecule, cellubiose, and added water to it to end up with two glucose molecules. I've color-coded where that added water ended up in the two molecules. Another example of a disaccharide being broken down in nature is sucrose being hydrolyzed into glucose and fructose in the human body; starch can be also be broken down into glucose monomers.