An achiral molecule is superimposable on its mirror image. In other words, if you can flip it and/or rotate it to make it look like its mirror image the molecule is not chiral.
Quick Overview:
Here are some of the ways a molecule could be achiral:
Has a plane of symmetry
Doesn't have 4 unique groups
Is a meso compound
Is a non-quaternary amine
Achiral Molecules:
There are a few types of achiral molecules, and there are even some achiral molecules with chiral centers (also called stereogenic/inversion centers or stereocenters) in them. Achiral molecules don't have optical activity, that is they don't rotate light like chiral molecules do. Let's break down some examples of how a molecule might look chiral but actually be achiral:
Unique Groups:

Unique groups of 2,2-dichlorobutane
Just because a molecule has wedge and dash drawn does not mean that it's chiral. Remember that we need 4 unique groups attached. This molecule above only has 3 unique groups, so it's achiral. Molecules without 4 unique groups aren't really locked into a specific spatial arrangement.
Plane of Symmetry:

Plane of symmetry
This molecule has 3 unique groups, and it's also got a plane of symmetry, sometimes called a mirror plane or axis of symmetry. If a molecule's got just one potential chiral center and a plane of symmetry, it's achiral.
Non-meso achiral molecules can't have stereoisomers! That's because stereoisomers, by definition, have at least one chiral center. Things get a bit more complicated when there's more than one potential chiral center.
Meso Compounds: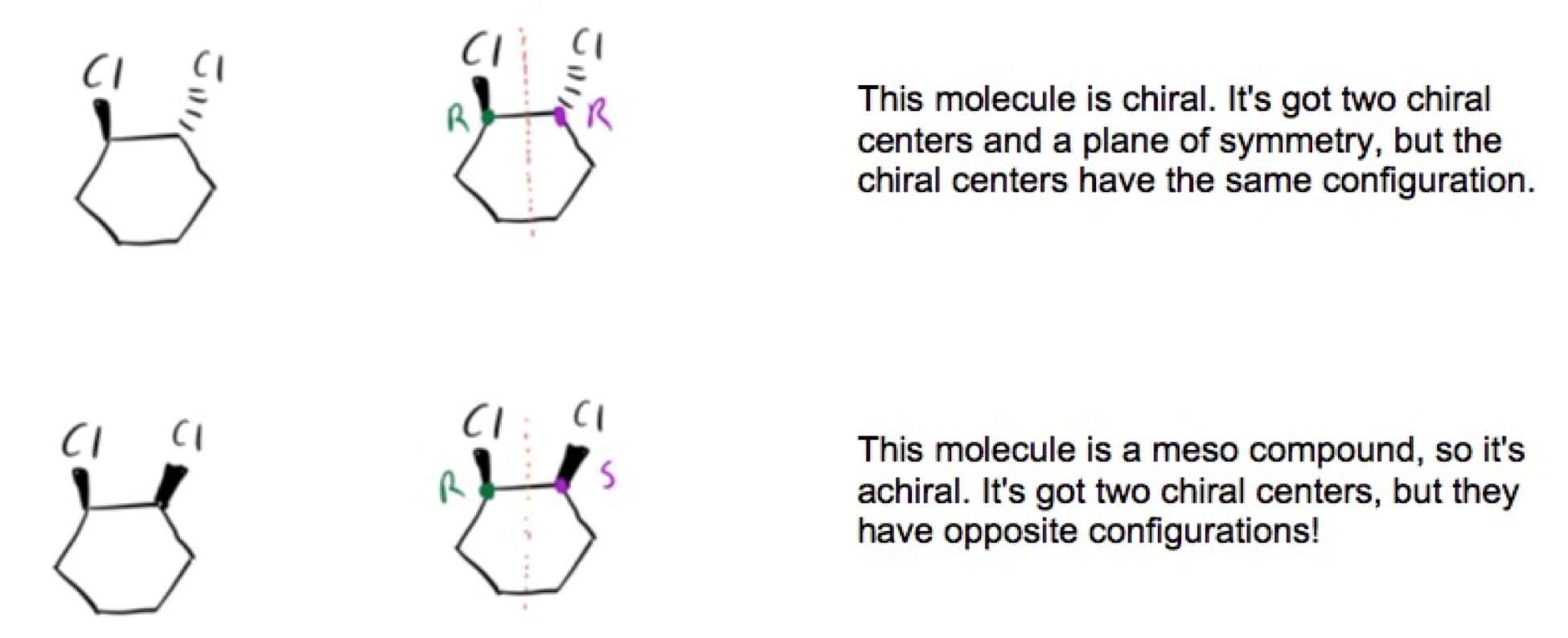 cis-1,2-dichlorocyclohexane is a meso compound
When dealing with more than one chiral center, make sure to watch out for meso compounds! Check out my videos on them for the surefire way to identify them! Even though they've got chiral centers, they're overall achiral. They're not so hard to find as rings, but they can get a bit trickier in straight-chain molecules.

Rotating a straight-chain molecule to visually identify a meso compound
With straight-chain molecules, the easiest way to visually identify a meso compound is to rotate the molecule so that the chiral centers' substituents are facing the same direction.
Amines: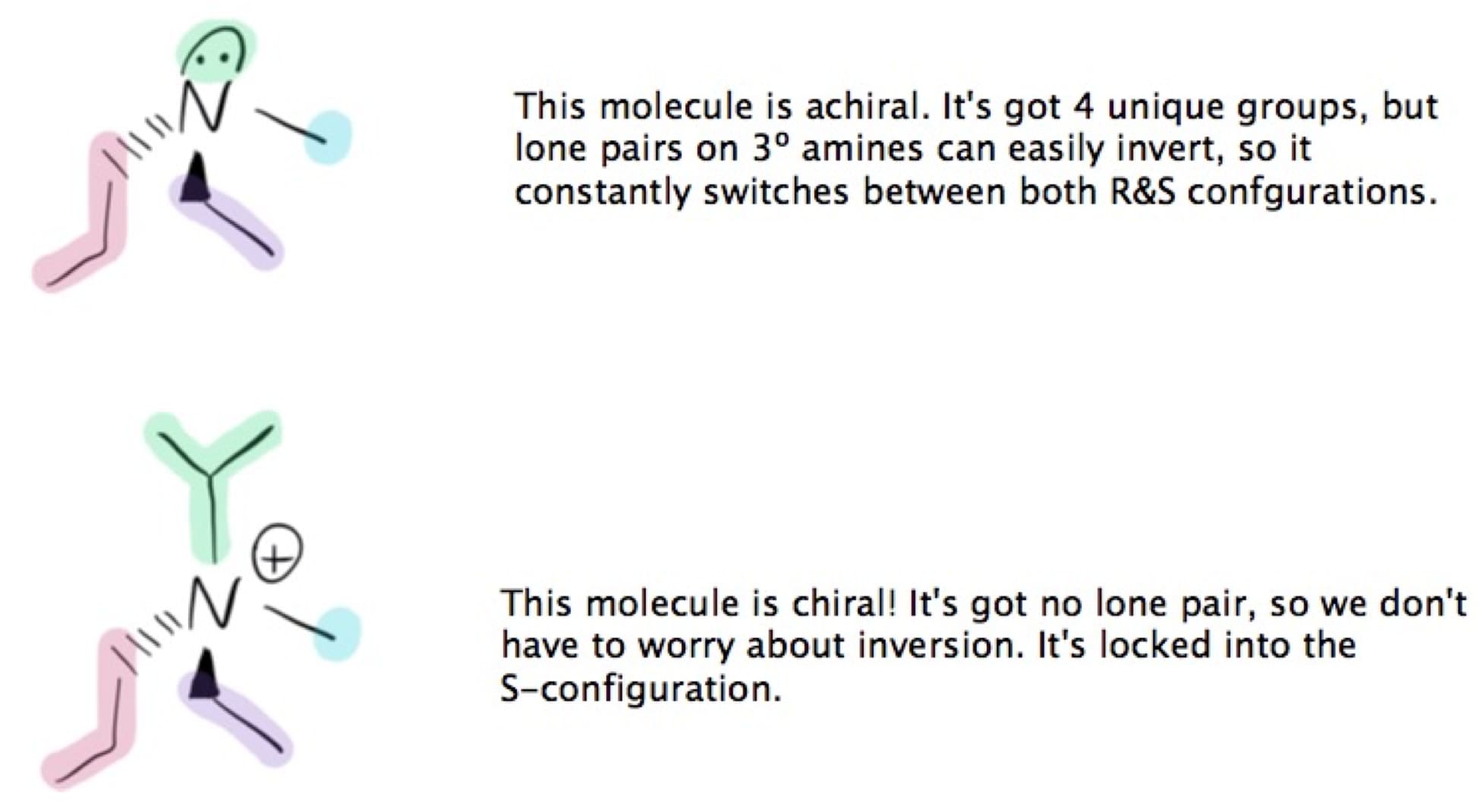 Amine chirality
Amines can be tricky! Basically, only quaternary amines can be chiral. If it's quaternary, we can follow the same old chirality rules. Check out my videos on non-carbon chiral centers for more details!
That's it for this quick look at achiral molecules! Remember that I've got tons of videos on this topic and else everything you need in Organic Chemistry. Good luck studying!